Commercial Cleaning Solutions
At BCS it's not just services...it's solutions.  We help keep your place of business looking it's best, so you don't have to.
It's not just about cleaning, it's about your physical image!
Business Cleaning Solutions
At Business Cleaning Solutions we understand that image is important.   Maintaining cleanliness is a big part of that.  We clean a variety of small to large sized businesses includes office buildings, medical clinics, industrial/warehouse, restaurants and more. We specialize in commercial cleaning services that aim to keep your workplace fresh, safe, and a comfortable place for both your staff and customers. We offer a wide range of custom services to suit your needs in a number of industries, including:
Business Cleaning Services
General Office Cleaning
Medical Office Cleaning
Industrial Cleaning
Day Attendant
We shine when it comes to floors!  Whether you have tile, vinyl or hardwood floors in the office, we can keep your flooring looking great year round.  Our consultants can create a plan for complete floor maintenance, or present pricing for single service deep cleanings.  We're specialize in the following floor types:
Hard Surface Floors
VCT
Linoleum
Ceramic
Stone
Granite
Marble
Ceramic
Terrazzo
Limestone
Slate
Concrete
And more…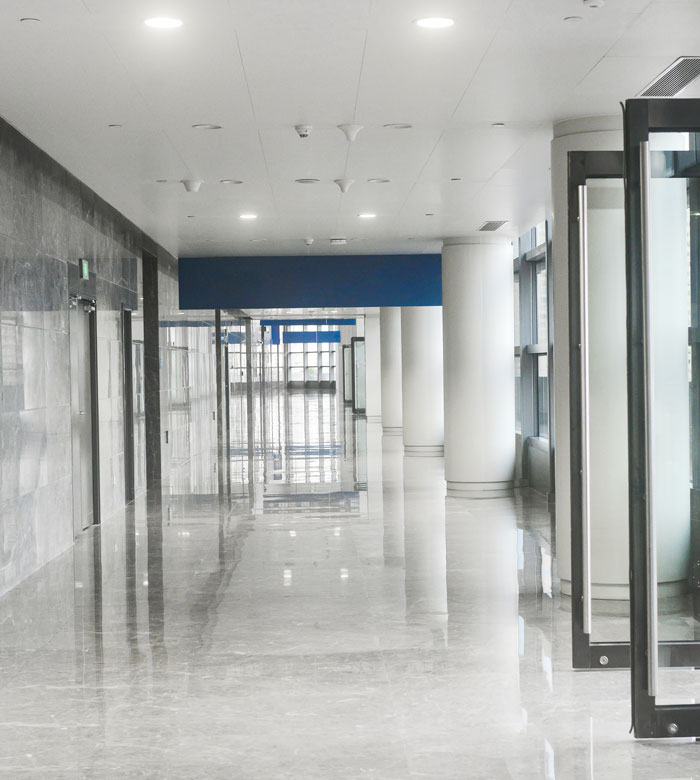 Carpet Cleaning Solutions
Periodic shampooing of carpets is vital to keep them looking and smelling fresh.  By getting your carpets cleaned, you can eliminate risks such as malodors, dust, mold and other allergen issues.
Carpet Cleaning
Hot Water Extraction
Bonnet Cleaning
Rug Cleaning
Upholstery Cleaning
Spot Removal
Odor Removal
Window Cleaning Solutions
Clean and clear windows allow the full spectrum of sunlight into your business enhancing the overall appearance. Find out how Business Cleaning Solutions can create a custom window cleaning schedule for you.
Window Cleaning
Single-story
High-rise
Screen Cleaning
Frames/Track Cleaning
Hard Water Removal
Whether you're looking for a one-time cleaning or something outside our traditional services, Business Cleaning Solutions provides a wide range of custom services to suit your needs.
Construction Clean-up
TI Clean-up
Move in/out Clean-up
Event/Party Clean-up
Emergency Clean-up
Pressure Washing
And more…
How do I get started? That's easy.
To begin, click here to let us know who you are and what you're looking for. Once we receive your request, we will contact you to schedule a free, on-site consultation to discuss your specific needs and expectations.
After the consultation, we will conduct a thorough needs analysis and provide you with a detailed proposal including all solutions that focus on preserving and protecting the physical image of your business. We know that budgets are important so we design our proposals so you can pick and choose which services you would like to begin. Contact Us to schedule your free consultation today.
Access Your FREE Copy Today
Guide to Scoring and Managing Your Cleaning Company
What you'll be saying after we start working for you...
"The BCS crews that have been coming to our offices for years do an amazing job. We never have to worry about anything. It is so much better than it used to be, and more affordable even! Thanks Eric and Chad! - Chris, Ops Manager - San Diego Insurance Agency."