Salt Lake City, UT commercial cleaning services
We're active in the
Salt Lake City.
At Business Cleaning Solutions we're dedicated to helping businesses get the best possible Salt Lake City commercial cleaning.  Our teams in Utah cover a large area that includes the capital city, as well as several surrounding areas. Utah County and South Salt Lake County.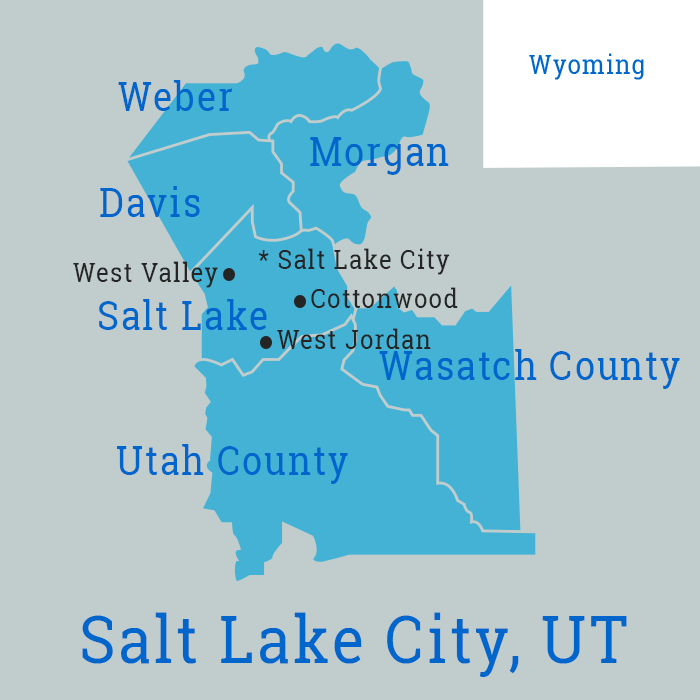 "BCS is great to work with. We have been extremely pleased with the way our building looks since they have taken over. They have done a great job at keeping our shop facilities clean, which is no easy task when the crew works with metals and oils all day long. They were up for the challenge and have exceeded our expectations.
We look forward to continual business with them."
-Penny, Boise ID
"Eric is quick to respond to questions and requests and the BCS team is thorough and professional. We have been more than satisfied with both the price and the quality of service. Whether you are looking for daily cleaning service or a periodic deep clean definitely give them a call!"
-Alison, San Diego CA
"Thank you Business Cleaning Solutions for doing such a great job cleaning our learning center here in Meridian. Our neat and clean center is what our families always comment on when they are deciding to use our service. Thank you for always delivering high quality work each and every time."
-Mike, Meridian ID
"Business Cleaning Solutions is responsive and does a great job listening to the clients needs.  Eric did a wonderful job following through and making sure everything is cleaned to our specifications.  I appreciate the good work they do and I would recommend them if you are looking for a great cleaning crew."
-Rebecca, San Diego CA
"I have used Business Cleaning for almost 9 months now in my office. They have done a good job and always friendly when I speak to them. If I have any concerns or questions they have always been prompt at getting back to me and keeping communication with me."
-Kirsten, Bose ID
"Business Cleaning Solutions has been great for our dental office! They are prompt and accommodating. Thanks guys!"
-Kristal, Boise ID