Vetting a new commercial cleaning company may sound like a daunting task, but it's a process that's made easy if you know what to look for. When you ask the right questions before hiring a company, you can be confident that the partnership will be successful and long-lasting. Cleaning companies of all shapes and sizes may promise the world, but there are red flags to be aware of. The low-stress way to hire a good cleaning company is to be prepared and know the red flags.
Hiring a New Vendor can be Time Consuming When You Don't Know What to Look For.
Maybe your last company couldn't deliver as promised and the inconsistent service was unbearable. Or perhaps managing your own cleaning with in-house staff was time-consuming and problematic. You certainly don't want to relive these past mistakes and are now tasked with finding a new business cleaning vendor. What are the next steps? Maybe you spend some time online and are overwhelmed with the options. Quite a few companies sound great on paper, but will they deliver? The last thing anybody wants it to take on new headaches, as if you were Sisyphus doomed to push a vacuum up a hill every morning forever(!) If you're actively looking to make a change, then you likely have a good idea of what you'd like to avoid (unlocked doors, missing trash, lack of vacuuming) but what are the important factors to consider when assessing a new vendor?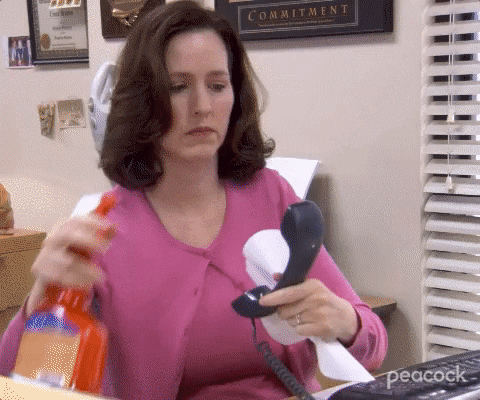 How long have they been in business and do they specialize in working with certain types of clients?
Well-established, reputable companies have usually been in business awhile. The commercial cleaning industry can be very competitive. The one's that stick around often have things figured out. They'll possess the resources and experience to properly address any cleaning challenge. They'll likely have processes and procedures in place to minimize repeat problems. With relevant experience comes invaluable insight…and solutions that can make your life easier. As such, newer companies can be something to be wary of.
Do they specialize in working with certain types of clients?
Every industry has unique and specific protocols in place that can make cleaning a challenge. This is where industry familiarity and specialization can be a big plus. The learning curve isn't so steep when an experienced company begins service. Examples include following HIPAA laws while cleaning medical facilities, utilizing HEPA vacuums when cleaning server rooms, or the proper use of PPE when cleaning manufacturing plants.
Will they provide a designated point of contact?
When done right, maintaining cleanliness at the workplace is actually a team effort between a business and it's vendor. An office manager should feel comfortable reaching out to their service provider for any issue, no matter how big or small. Employees will undoubtedly let you know when the restroom conditions aren't up to snuff (those toilets…that smell!) When passing along complaints you need to be confident that your contact will respond in a timely manner and that the problem will be addressed. This is why it's a good idea to meet your designated customer service person- to make sure they're pleasant to be around and professional. The best customer service pros will bring good energy to the partnership. This relationship is key. You'll likely be dealing with this person on a routine basis. If there is no service consultant available, just move along.
Does the cleaning staff go through background checks?
Security should be paramount. A well-managed cleaning company with good integrity should make sure that their cleaners go through criminal background checks prior-to-hire. This is to ensure that felons are not in your facility. This also goes a long way in building trust. While a cleaning company's personnel are actively on site after hours, they are also taking partial responsibility of its security. They must lock doors, close windows, and operate the alarm. You will rest easier at night when you have the peace of mind that comes with knowing your cleaning vendor puts a high priority on security.
Do they have a system in place to communicate the unique cleaning requirements of your business to new staff?
It doesn't hurt to inquire about a company's training methods. No two business are the same, and neither are the cleaning challenges. In janitorial there can inevitably be turnover at some point. You don't want this to negatively affect your operation. A well-managed cleaning company should handle the transition and introduction of new cleaners in a smooth manner. This begins with having an established training system in place. In addition, they should be documenting your businesses' unique cleaning needs. This helps avoid the growing pains that can come with getting familiar to a new facility.
What are their rates?
In addition to janitorial, a full service commercial cleaning company should be able to help you maintain your business' physical image, by offering things like carpet cleaning, floor maintenance, and window cleaning services. Do they offer additional cleaning services and what are the rates? Are they able to provide emergency services?
Be aware that the janitorial business is competitive and as such some companies will bid low just to get the business.  This can be a red flag.   They may deliver a bare-bones, trash and dash service.  They may try to cut their operating costs in a number of ways, mostly at your expense.  Eventually, the lack of detail that comes with poorly managed, hastily performed cleaning will become a problem and you could find yourself right back where you started.   It's a good idea to inquire about how long each service will take, and get a detailed list of the services included.     
Do some detective work with the power of the internet
Similar to internet dating, it might be a good idea to research your next partner. After all, you don't want to get catfished with a cleaning company that doesn't have its act together. Take into consideration third party opinions as they can offer candid reviews. Read online reviews from Angie's List, Yelp, or Google. Also, it never hurts to ask the prospective company for current customer references. When armed with a list of qualifying questions like these, you'll be ready to make a seamless and headache-free transition into getting better cleaning for your business.
Have questions on what else to look for in a qualified cleaning vendor?
Of course, all legitimate cleaning companies need the proper licensing and insurance coverage required for your state. If you'd like guidance on how to find the right cleaning company for your business, we'd be happy to provide solutions. At Business Cleaning Solutions we specialize in finding the best cleaning services to fit your unique business. Contact our service consultants today!