No more suffering headaches from things like inconsistent vacuuming and missed trash.  We take care of the janitorial so that you can focus on more important things- like your business.
No more suffering headaches from things like inconsistent vacuuming and missed trash.  We take care of the janitorial so that you can focus on more important things- like your business.
Reliable, quality cleaning for a workplace that really shines.
Customized Service Plans
Get a customized cleaning plan that is tailor-made to fit the unique needs of your business.
Efficient Cleaning Solutions For Real Impact.
Our proactive and attentive management means no more cleaning hassles for you.  Your business can put its best foot forward knowing that the workplace has been refreshed for the start of each business day.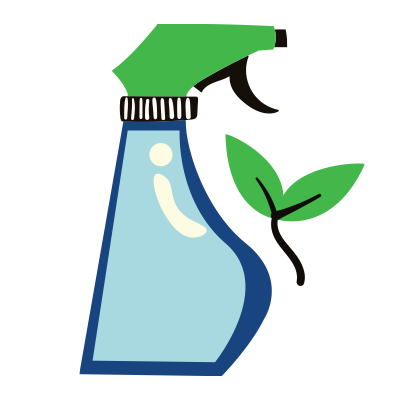 Cleaning with Integrity
We use responsible cleaning practices, green cleaning products and industry leading tools to ensure an environmentally friendly service for our clients and their communities.
Just a Few Short Steps to Hassle-Free Cleaning. See How it Works:
Making a Switch is Easy with the Pros at BCS at Your Side.
Any Business Size
From small brick and mortar offices to large scale operations we've got you covered.  At BCS we don't just see cleaning; we see the physical image of your business and how we can add value to it.
Friendly, Locally Owned
Why pay more only to receive less service from a large, corporate-run franchise? One benefit to using Business Cleaning Solutions is accessibility.  We're local, we're available, and we love what we do.
Cleaner Business Guarantee
We guarantee that within the first 30 days you'll notice how much cleaner your business is.
What Our Customers are Saying...
"Boise Cleaning Solutions has been responsive to our needs and took the time to clarify our expectations. They have provided a thorough and professional service from start to finish. I am very grateful we found them!"
-Appleton Clinics, Boise
"The team with Business Cleaning Solutions does a great job at keeping our facility clean...and we are a heavy equipment shop. We keep things tidy and they keep up to our standards. If we have any issues at all, they are addressed immediately by the management and get taken care of. Great line of communication."
-Tonja Boise, ID
"BCS is great to work with. We have been extremely pleased with the way our building looks since they have taken over. They have done a great job at keeping our shop facilities clean, which is no easy task when the crew works with metals and oils all day long. They were up for the challenge and have exceeded our expectations.
We look forward to continual business with them."
-Penny, Boise ID
"Eric is quick to respond to questions and requests and the BCS team is thorough and professional. We have been more than satisfied with both the price and the quality of service. Whether you are looking for daily cleaning service or a periodic deep clean definitely give them a call!"
-Alison, San Diego CA
"Thank you Business Cleaning Solutions for doing such a great job cleaning our learning center here in Meridian. Our neat and clean center is what our families always comment on when they are deciding to use our service. Thank you for always delivering high quality work each and every time."
-Mike, Meridian ID
"I have used BCS for a number of years and they have always been extremely willing to help us with any of our office requirements. Quality of work never waivers, it is always Top Notch!
-CSHQA Architecture, Boise, ID
"I have used Business Cleaning for almost 9 months now in my office. They have done a good job and always friendly when I speak to them. If I have any concerns or questions they have always been prompt at getting back to me and keeping communication with me."
-Kirsten, Bose ID
"Business Cleaning Solutions has been great for our dental office! They are prompt and accommodating. Thanks guys!"
-Kristal, Boise ID
service@businesscleaningsolutions.com
---
®2022.  Business Cleaning Solutions.  All rights reserved.