A clean environment is a safe environment.
This has always been the case, but the current Covid-19 pandemic has caused many companies to put a renewed focus on this. Your customers and your employees know that clean equals safe, so if quality cleaning has suddenly come to the forefront of your operations and you aren't sure what steps to take next, this is where BCS can help; we're the experts on Business Cleaning Solutions.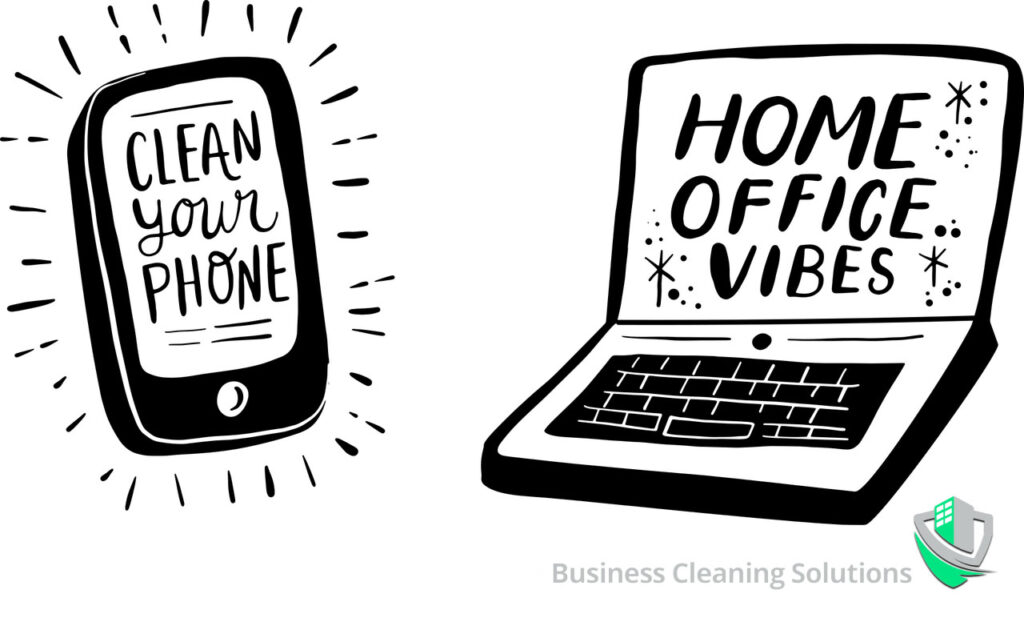 These days business cleaning has never been more important. As such, now might be the perfect time to reevaluate your current cleaning service. As a business owner you're being proactive and are looking to make improvements once the stay-at-home-orders are lifted. The problem is, you're working from home. Not to worry, because some of the ground work on getting your cleaning in good order can be done remotely.
Better business cleaning starts with a phone call.
We can get help you get the ball rolling with a consultation over the phone. Consider letting one of our experienced business cleaning consultants know a little bit about your current cleaning concerns.
Here are a few things we're hearing from concerned businesses:
"Jimmy the intern wanted extra hours, so he volunteered to 'clean' the office on Friday afternoons. He's usually in/out in 15 minutes. I think he just changes the toilet paper."
"We've had a couple cleaning our office for years. I don't remember their names, but they gave us a really low price. I've never spoken with them about what they do. Honestly, it's a mystery."
Suddenly these cost cutting-measures aren't looking so good. (It's okay if you can relate. We're not judging!) As a result, you're now focused on making sure that a quality, consistent cleaning service is being performed…because clean equals safe. But where to start? An effective cleaning service begins with great communication and no two businesses are alike. Factors such as logistics, type of industry, hours of operation, etc. are all important things to consider when assessing a business's cleaning needs.
We can help you develop a business cleaning scope of work to help you better unlock the "mystery" of the cleaning at your office. The scope of work details each cleaning task and the frequency of which each one is performed. The scope of work is customizable to fit the unique needs of your business. This is where our experience comes into play. We can take a look at the conditions of your floors, carpets, windows, upholstery and other important surfaces and offer incite into how key improvements can be made.
Eventually an on-site visit is important (we promise to stay 6 feet away!) Our consultants can meet with you for a free cleaning consultation and provide you with an estimate. They're ready to play 20 questions if you've got them! No questions are bad questions. Many times, cleaning solutions involve a little bit of detective work and we'd be happy to find the best solution for your place of business.
We hope you and your team continues to stay healthy during this difficult time.