Don't Panic!
Don't hit the panic button just yet, but your carpet is likely hiding bacteria, germs, pollen, feces, and a host of other icky, dirty things.  In fact, carpet fibers are a great place for bacteria and microbial growth to thrive.  People with colds, flus, and other sickness expel germs by sneezing and coughing.  These germs and viruses go airborne where they eventually settle onto surfaces, including the carpet.  Taking the dog out for a walk on your lunch break? Don't forget those unintentional gifts you're tracking in from outside.  On the heels of the current pandemic carpet cleaning is vital for health and safety.
Gross!
Carpet cleaning is important for a number of reasons. Most notably is the direct and indirect impact carpets have on the health of employees and customers. Not to be too dramatic, but it's true. According to microbiologists at New York University per Men's Health:
"Your carpet probably contains over 200,000 bacteria per square inch, making it 4,000 times dirtier than your toilet seat."
That's a pretty shocking claim considering most of us DON'T have an office in the restroom. (We would all be appalled to walk across dirty toilet seats to get to our offices!)
What Can We Do?
Many people don't think about the carpets when trying to mitigate the risk of having sick employees or customers. The CDC has published their warnings that Covid-19 can be contracted through surface contact. As a result, janitorial companies are increasing their use of hospital-grade disinfectants when cleaning structural and furniture surfaces. This is terrific…but what is being done about the carpets?
We implore you to think about this for a minute as you game plan the reopening of your business. Vacuuming alone won't solve this problem. The suction and brushes won't reach what's hiding at the bottom of the carpet bed. Most notably, those darker areas of the office that never receive sunlight can be problematic. UV light naturally kills microbes, so those areas that are lacking in sun exposure should be of added concern. Moisture and high-humidity are other factors that can contribute microbial growth and even mold. Bacterial pathogens and water = BFFs.
On the heels of the current pandemic, we strongly suggest you consider getting a quote on carpet cleaning. In our opinion, there is no substitute for a hot water extraction at very high temperatures. This will help eliminate pathogens, soil buildup, and will flush the carpet fibers all the way down to the carpet bed. In future posts we will dive further into the other benefits of carpet cleaning, namely that your carpets will look and smell better, and will last longer as a result. Remember the old adage that maintaining is always cheaper than replacing.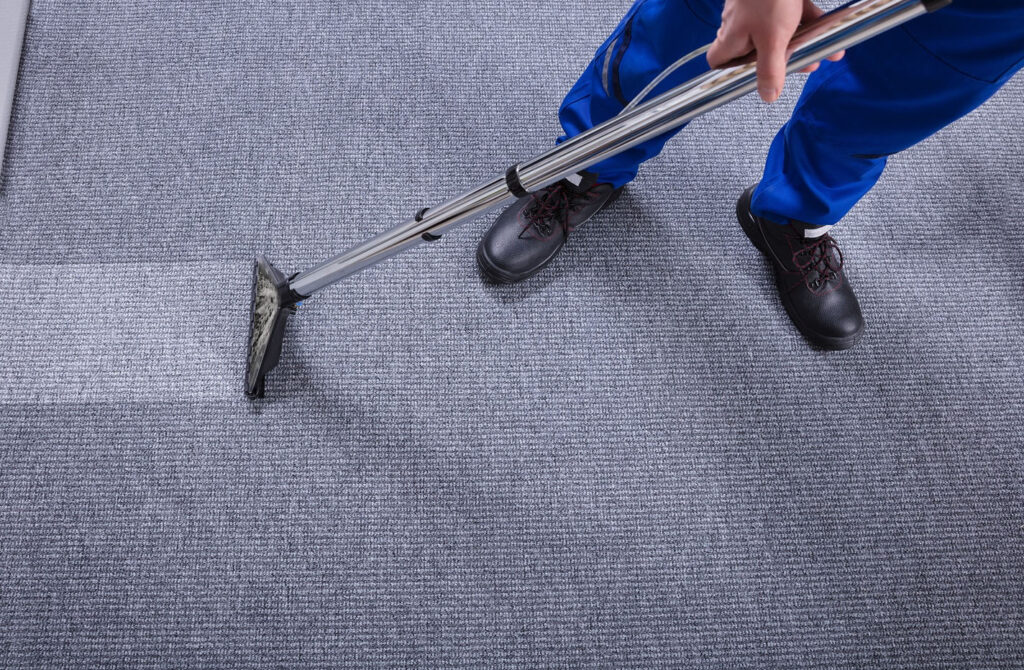 How can I schedule service during this time?
We understand that with business coming to a halt, many companies have put a freeze on expenditures. Perhaps non-essential spring cleaning services such as pressure washing or window cleaning were postponed or shelved indefinitely. Fair enough.  Just consider the impact that a clean carpet can have on the physical image of your business.  And the impact on health and safety cannot be understated, especially for those with allergies, compromised immune systems, small children and animals.  Our cleaning consultants would be happy to assist if you have questions or would like a quote.  Contact us.